You can take it home or eat with us.
All our dishes are prepared with Spanish products
Every Saturday we have individual servings of rice: Paella de la Casa, Paella Mixta and Paella de Marisco. The rest of rice dishes for a minimum of 10 services.
All paellas are considered 1 person servings.
Wt: 16oz approx.
The bocata or bocadillo is a typical Spanish snack, appetizer or meal consisting of a piece of bread (Spanish), opened in two halves, and between whose halves is placed any food such as sausage, cheese, tortilla, tuna, etc.
Hot or cold a delicacy.
Food portions to accompany a meal or drink (wine, beer or cider are the most common). They were born as slices of ham or cheese but nowadays there is a great variety.
You can accompany our paella or sandwiches with a tpas.
And to finish in a perfect way, you can find typical Spanish sweets such as tarta de Santiago from Galicia, fig bonbons typical of Extremadura or churros with chocolate.
Treat yourself.
A delight that you will not be able to resist..
Here you can find the best wines with denomination of origin Spain, such as DO Rioja, DO Ribera del Duero,... (red and white) or if you prefer to refresh yourself with a good beer such as Estrella Galicia, Mahou, Alambra...
Number 1 beers in Spain
Saturdays are a special day at La Española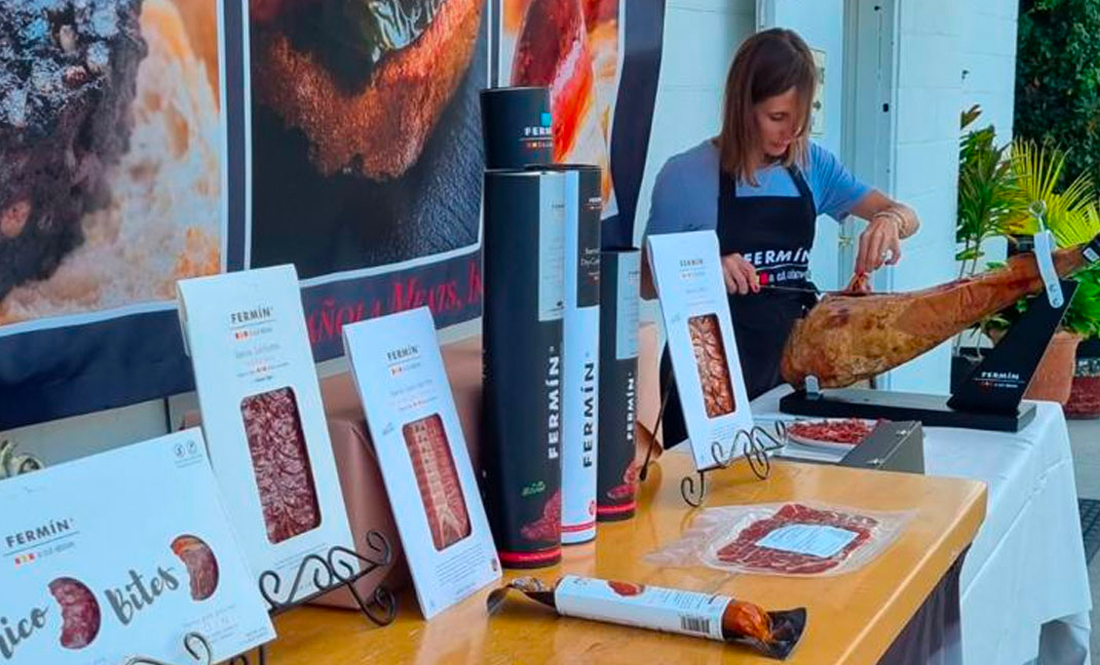 Saturdays are a special day at La Española, as there are different activities that make the visit an unforgettable experience. Among them are the Spanish wine and Iberian ham tastings that take place in the restaurant's patio.
The wines offered at these tastings are from different areas of Spain and include a wide variety of whites, reds and rosés. Diners can enjoy the flavors and aromas of each of them, while learning about their elaboration and pairing.
In addition, during the wine tastings, a selection of Iberian ham from the most recognized brands such as 5 Jotas, Fermin and Marcos Salamanca is also offered. This typical product of Spanish gastronomy is an ideal accompaniment to the wines and offers a unique and exquisite flavor. 
After the tasting, diners can sit on the restaurant's terrace to enjoy the delicious paellas and tapas that La Española offers on its menu. It is important to note that, due to high demand, it is recommended to make an online reservation to ensure that paella portions are available.
Flamenco
Wine: Marqués de Cáceres
Ham: Acorn fed 75% Iberico Pasture Raised Ham by Marcos Salamanca and
50% ibérico Ham by Fermin
The patio of La Española is one of the most charming corners of our restaurant.
Located on the outside of the building, to the right, is this beautiful patio covered by a tent that protects from the sun and rain, and adorned with potted plants and bougainvillea that bring a touch of color and life to the environment, ideal for enjoying a meal in the company of friends or family.
The decoration of the place is simple but elegant, with wooden tables and chairs that complement the aesthetics of the environment.
Saturdays are a special day at La Española, as there are different activities that make the visit an unforgettable experience.


Every Saturday there are wine and Iberian ham tastings, which perfectly complement the lunch. During the last Saturday of each month, there is a performance with guitar and flamenco dancing, while diners enjoy their meal.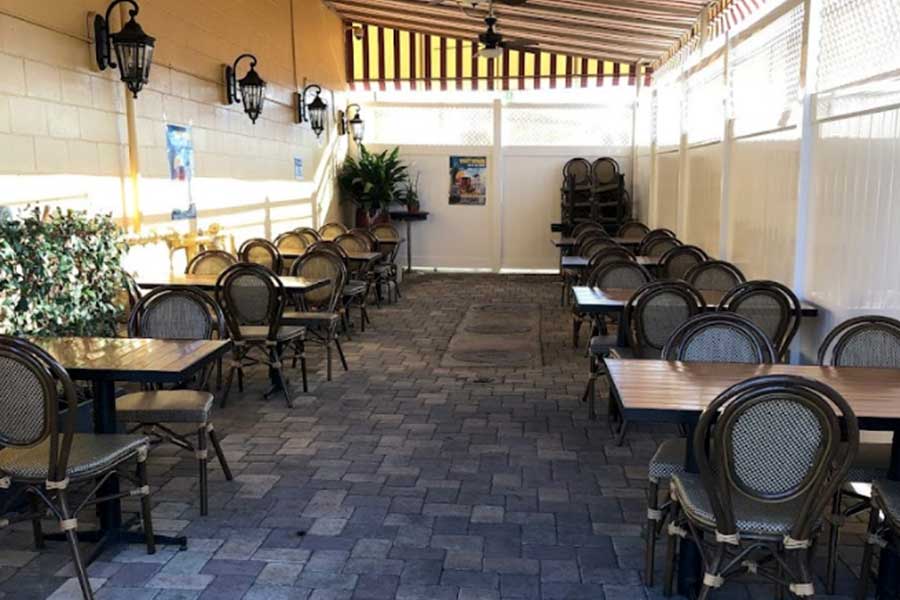 At La Española, we not only offer the opportunity to taste the authentic flavors of Spanish cuisine, but we also provide the possibility of taking home the products we use in the preparation of our dishes. When making your menu reservation, you can include the purchase of these products and take them with you to surprise your friends and family with your culinary skills.
Our products are carefully selected and represent the quality and tradition of Spanish gastronomy. From bomba rice for paella to authentic Iberian ham, you can take home the same ingredients we use in the restaurant and recreate the experience in your own home.
Surprise your friends and family with an authentic Spanish dish prepared by yourself. With La Española's products, you can bring a piece of Spain to your home and share it with your loved ones.