The patio of La Española is one of the most charming corners of our restaurant. Located on the outside of the building, to the right, is this beautiful patio covered by a tent that protects from the sun and rain, and adorned with potted plants and bougainvillea that bring a touch of color and life to the environment, ideal for enjoying a meal in the company of friends or family. The decoration of the place is simple but elegant, with wooden tables and chairs that complement the aesthetics of the environment.
One of the specialties of La Española is paella, and no wonder, since our beloved founder Doña Juana, prepares this emblematic dish of Spanish cuisine with mastery and dedication. Paella is cooked in a gigantic paella pan located inside the heart of our building, which guarantees that every bite is full of flavor and tradition.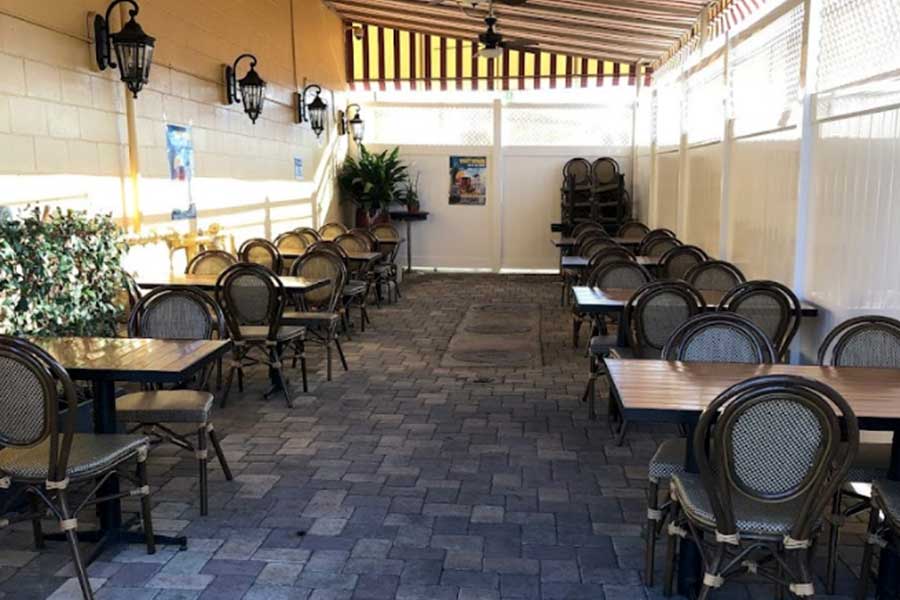 Customers can choose from different varieties of paella, such as seafood, mixed, chicken, or the famous "house" paella served only on Saturdays. In addition, during the week, Spanish snacks and tapas are offered which are a delight to the palate.
Saturdays are a special day at La Española, as there are different activities that make the visit an unforgettable experience. Every Saturday there are wine and Iberian ham tastings, which perfectly complement the lunch. During the last Saturday of each month, there is a performance with guitar and flamenco dancing, while diners enjoy their meal.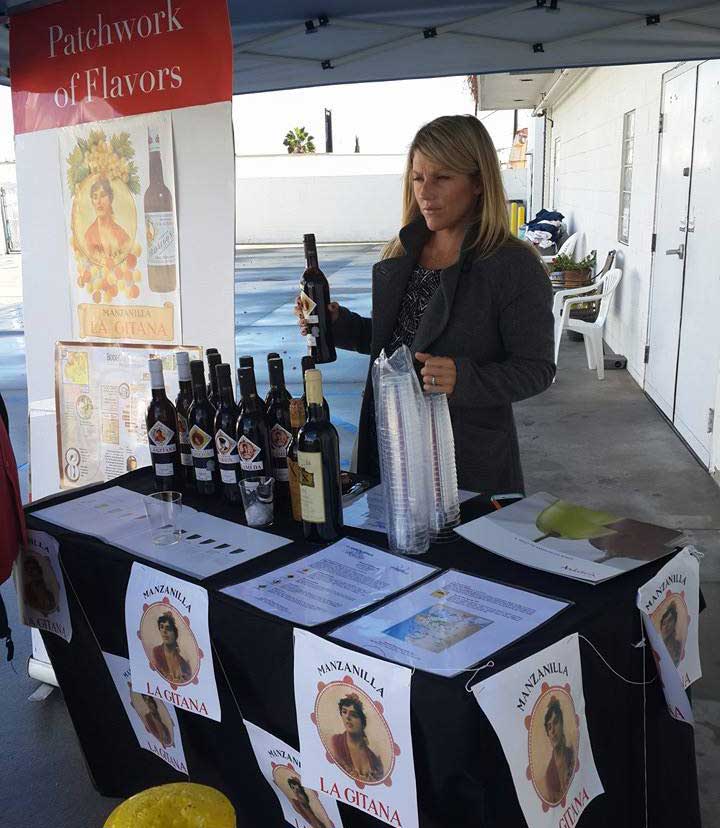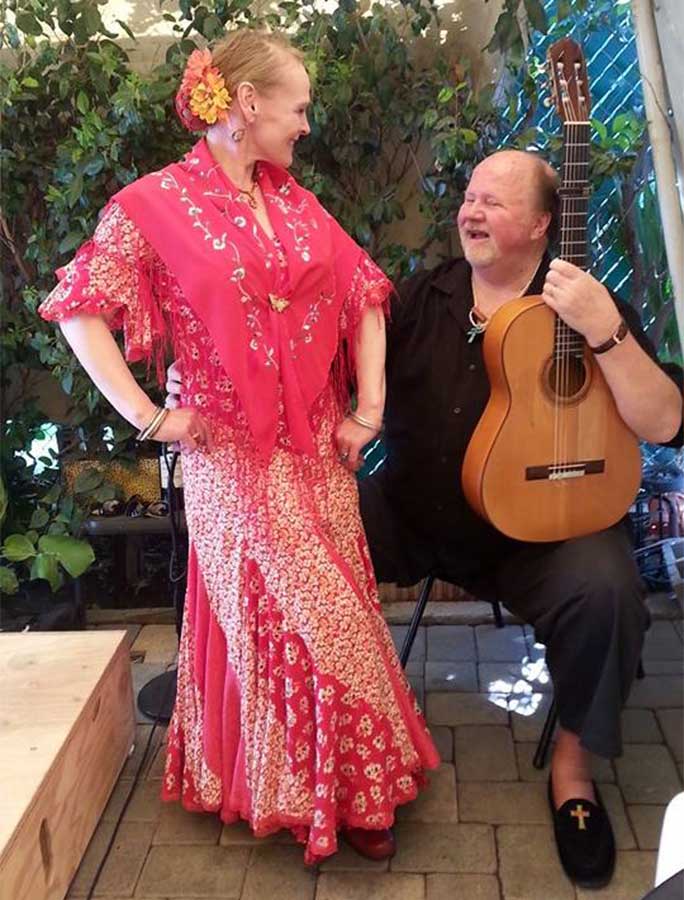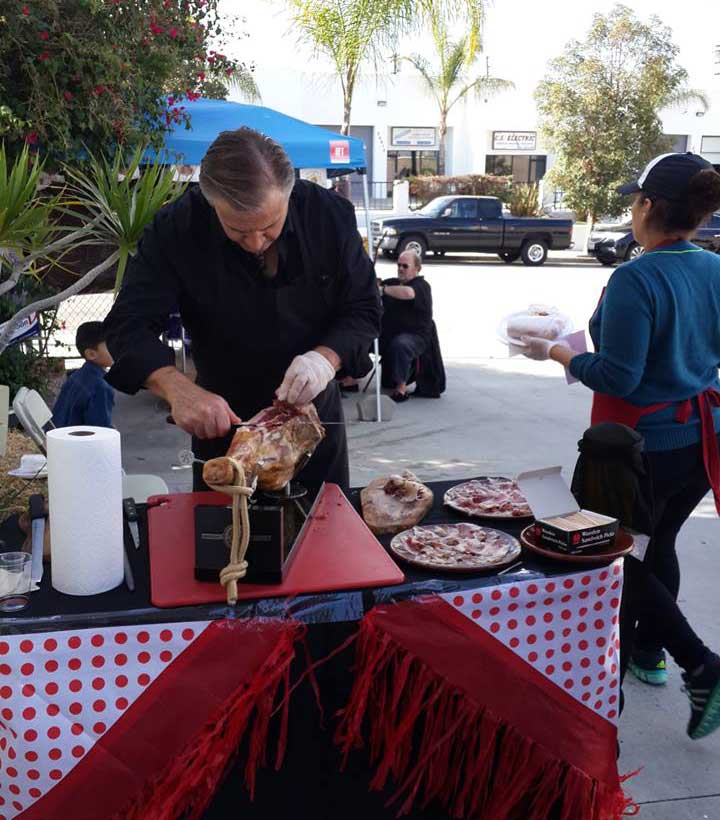 In short, the patio of La Española is a pleasant and informal place that invites you to relax and enjoy a good meal in a warm and cozy atmosphere. It is a perfect place to come with friends or family and spend a pleasant moment while savoring Spanish cuisine at its best. If you are looking for a place with charm and good food, do not hesitate to visit us at Patio de La Española.